The white ballerina (Elena Kotsyubira from the Mikhailovsky Theatre) graced the stage at the Vladimir Palace with the these turns from Swan lake. The Vladimir Palace was the last imperial palace built in St Petersburg and was completed in 1872. The Palace, like so many others fronts the "Palace Embankment" of the Neva River. This palace contained some 360 rooms, one of which was the parlour and integrated presentation room. The setting was grand for the occasion! On the grand stair-case we pause to absorb and reflect the various architectural styles.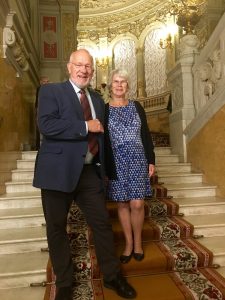 In the reception area I put some effort into blending into the background, however the musicians and the ceramic clad heater focus more attention than I might seek.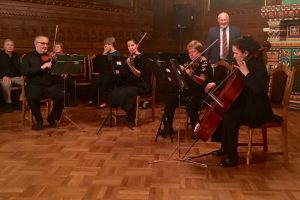 The ballet presentation is more than an evening out, it is being seated in the vaults of history and connected to the mystery of music, dance and story.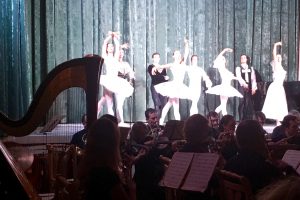 As we leave Vladimir's Palace across the river the spyre of the Peter and Paul cathedral points above the water to some mystery that holds all this beauty, history and confusion together. The cathedral and the prison ramparts that surround it, dance in the evening lights. There is a stylized connection in the two histories.