Finger painting and imagining are extensions of similair ideas. Yes there were castles and towers for sale, however the possibility of finding residents, help and subsidy was far from viable.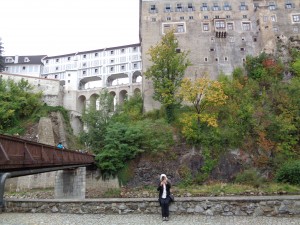 This wall that surrounds a massive castle in Cesky Krumlov in the Czech Republic not only captures the scale of the projects but the impossibility of scaling the project. These castles will never become postage stamp icons.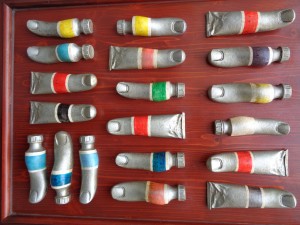 Yes, as you glance along the river there is a pastoral beauty… a serenity. Yes that is a Synagogue.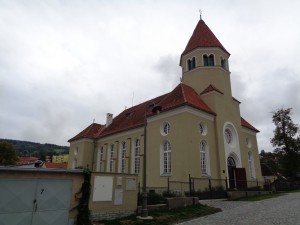 And over here a church…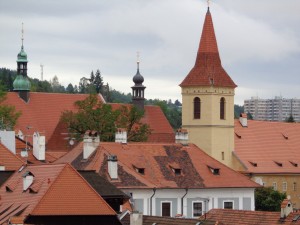 What made the visit most interesting was hearing a few words of Dutch spoken between high school students threatning to sing pop songs at the foot of the fountain. I asked them in fluent Dutch if there parents knew they were about to jump into the fountain naked…. They looked we laughed… three of the students from Rotterdam had visited Vancouver 2 years ago. It is a small world after all!