The diesel fuel tanker delivers door to door.  There is the occasional drip on the crumbling roadway.  There are no pickets, no tanker complaints, no pipelines, just an old man struggling to survive.  On the banks of the river Irrawadday the blocked structure of an old Fort remains.  Built in 1885 by a couple of Italian brothers to ward off the British. A refugee crisis before the European Union.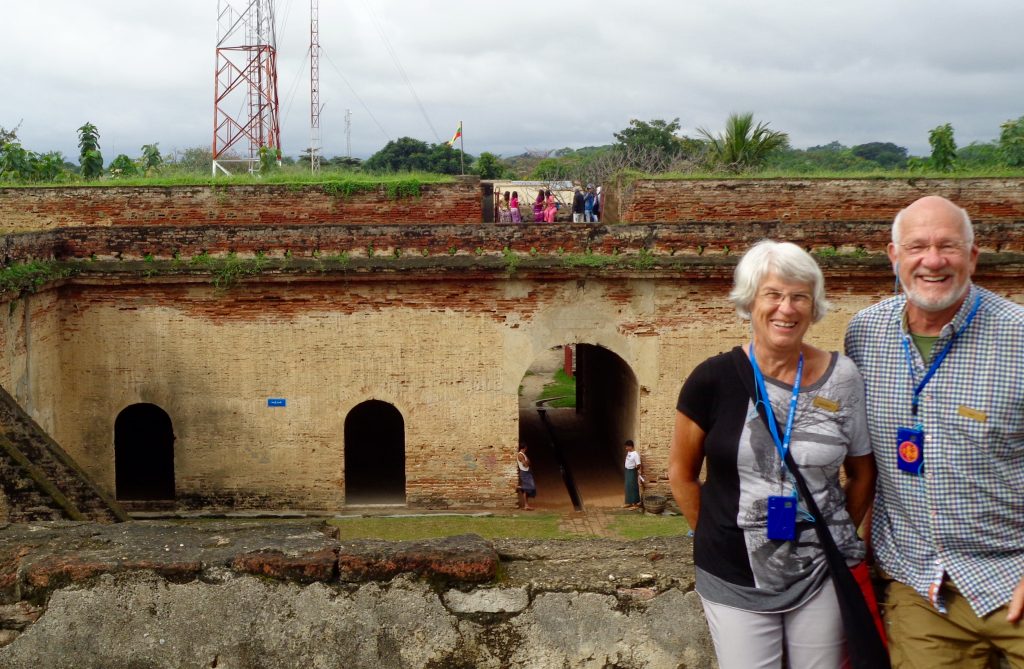 The archways in the fort wall have perfect site lines to vessel traffic on the river.  The stairways permit soldiers and residents easy access to the parapet walkways.  Climbing the inverted pitch stairs I gloat with pride, unsure of how to get down.  The Minhla Fort is historically interesting.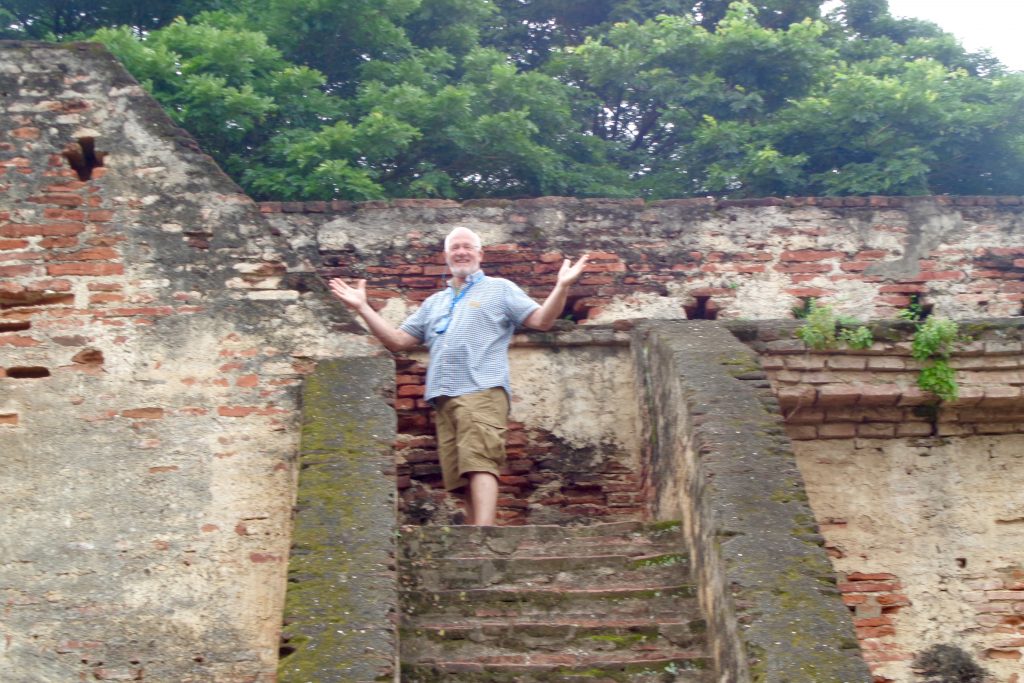 However as a tourist attraction the visitors from around the world are captured in a digital file to prove that they met the tall white man.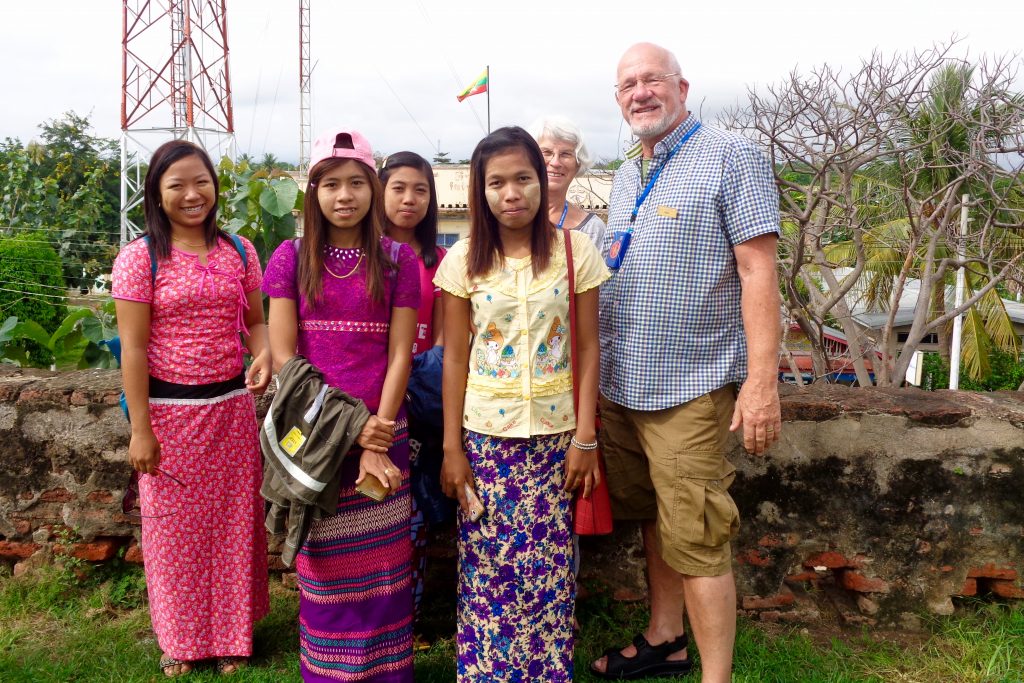 But beneath all the tourist civility there is this walkway.  Bamboo poles less than two inches in diameter and spanned across the H frames to bridge the ravine and flood plain to reach the front door of the house.  Walking bamboo is a bit like walking a tight rope.  Do not look down!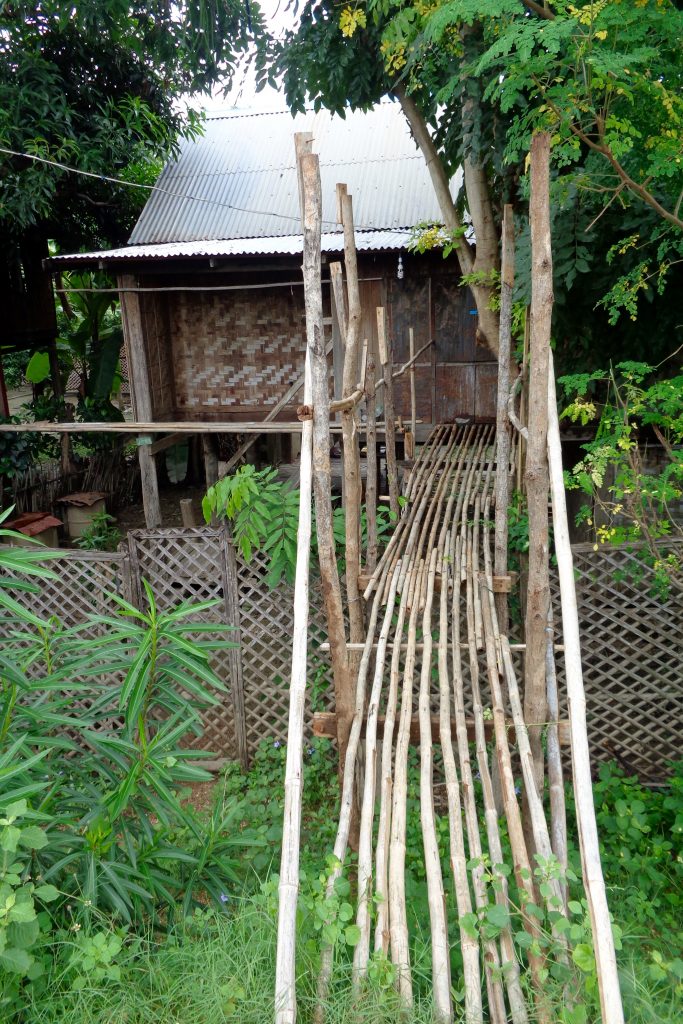 In a country that bridges past to present with bamboo, a country that prides itself in the new-found democracy, a country carved into the tropical jungle — there are forts and fortifications