At the intersection of two main streets in Palermo, four identical buildings grace each corner creating a circle that acts as stage for musicians, horses, dancers, jugglers and feet!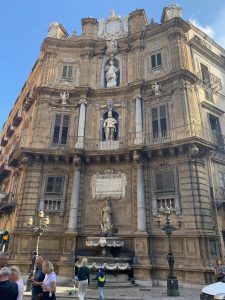 One could chart the compass points of all four buildings or track the light.  Sun promises another day. Each of the four seasons monumented.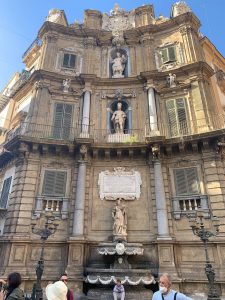 You could watch the street life or the dancing fountains.  Water washes everything.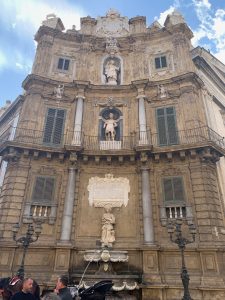 The bells on the horses are holy and ring in another tourist euro.  But the street painted Mary with a promised pieta points to the four quadrants of a journey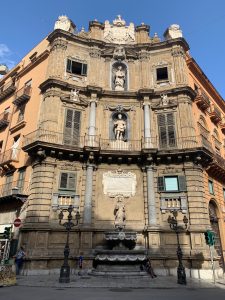 The sun breaks across the acid rain washed limestone and reveals another day.  A new day cradled with promise. What are the architectural Waldo's and what are the human life-prints.