In the sixties the backpacking visitors to Mykonos were rafted, rowed or dumped on Paradise Beach.  We made a return visit to this cultural alcove of free love, free beach, free sharing and even free friends and found that an umbrella at the beach was now upward of one hundred Euros for the hour.  The beach had become a tourist trap.  The posed empty champagne bottles —a non-verbal message to stay away if you can't afford to pay and play.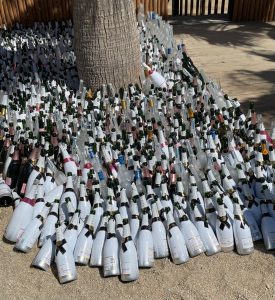 The island is a melange of the ordinary monastery and whitewashed history.  The fishing village hard to find, the lighthouse inoperable and wind unstoppable.  Yet we sat at tables spread with the most lovingly prepared foods, drank coffee that would raise the dead and were armed by souls and sun.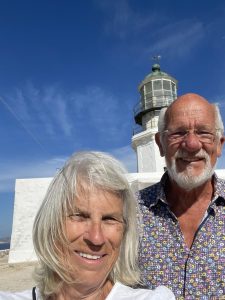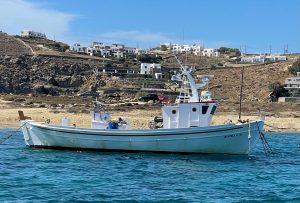 In the hills, with a vista of the surrounding valley, a monastery was preserved by generations of the faithful or the unfaithful seeking faith.  The Paleokastro Monastery was a place of worship and retreat.  This Cycladic architecture and the grandeur of the altar in the chapel delivered a serene moment.  The Icons located on every blank wall spoke not only of an aesthetic life but also an ascetic life. In the museum a collection of robes, chalices and worn leather bound Bibles bore witness to history and faith.  Evidence of things believed.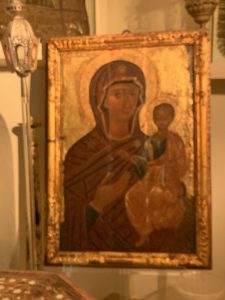 The organic gardens surrounding the Monastary hinted at the past.  Established fruit trees and compost piles pointed to the future.  Maybe Paradise Beach will one day become one it's the Monastary.