A mask is a bit like a front. It covers the underlying truth.  The dancing figures proclaim the Chinese celebration of New Year's.  Between the dancers Margaret hides a blush.  The rabbit's foot has become a face.  The luck is gone.  This is the year of the rat.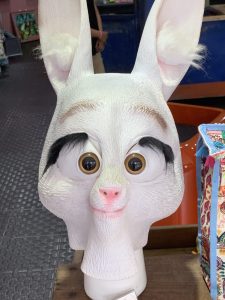 The rabbit hides that coronasirus smirk behind oversized eye-balls.  Awareness and clearly unlimited population control.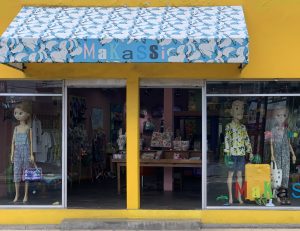 In the shop window oversized figures hide their heads on mannequins and bolster garment sales.  The scaling of heads and bodies underlies the fascination our culture has with size.  We can mask our insecurities but not our anxieties. Super-size me!!