The fractured tile covered bench, a few steps from Archies Wok, was both rest-inviting and inspiring.  The patterns created by the tile pieces created a ceramic quilt that invited rest.  A sense of peace.  A moment to pause and rest.  Speaking of Archies Wok, try imagine a displaced Asian chef, cook for the movie stars and in a state of underemployment opens his own restaurant.  This is the confusion of fusion.  From ribs to curries, from satay to noodles this place is still memorable.  We ate here with our kids in 2000 something (memory a little vague) and the food was still great.  Now back to the bench.  The rest inspiring bench is nothing like the work-out pews our friends pray on for muscle mass.  This is rest.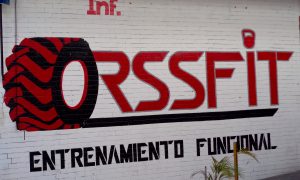 The glorious irony (no pun!) is that in Mexico this obsession is labelled "functional entertainment".  Now the retread.  How does one put new muscle on old bones.  Like all retreads the layers fade with time and wear.  Now I have some fitness addicted friends who hold this avocation dear so I will limit my comments to kindness.  Yet somewhere in this regimen are the seeds of body dysmorphic thinking.  How does one strike balance between healthy eating and healthy excercise and healthy spirituality and healthy perspective?  Let me know…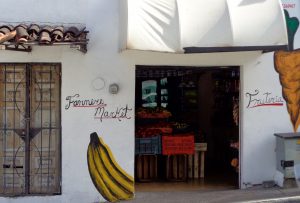 The grocer on the street sells only fresh produce.  That's it. Fresh.  Today.
The image of the ruined remains of what once was a hotel, draws attention to the stilted stage elevated 15 meters above the street.  Will they repurpose this.  Retread this?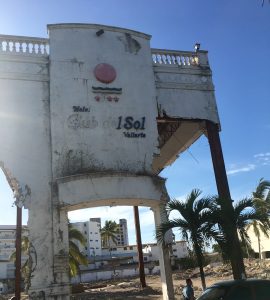 In the middle of all the commercial evidence of hype there are moments of serenity.  Still flowing water flowing to the sea.  Rivers where we watched children play.  Rivers that bounced sunlight into our souls.  Rivers that carried our hopes and dreams and prayers wherever they were going.