This community in the southwest corner of continental Europe is more than a place at lands-end.  Sagres has history as a centre for navigation and the core of a fishing industry.  The yellow jacketed fisherman pushes his boat through the harbour waters looking for a crew to join.  A place to be part off a community of fishermen. (There probably is a PC way to alter this, however my brain drew a blank).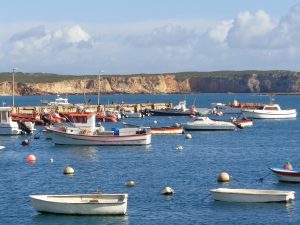 The harbour is a tangle of anchored boats.  Lines laid by fishermen who never lose a catch, never lose a trap, never come home empty.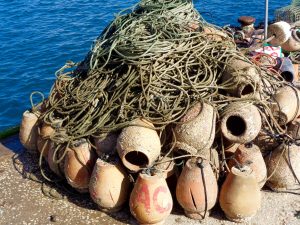 The clay octopus pots are stacked on the pier after weeks of gathering octopi at sea.  They have been preserved as both historical novelty and as teaching aid for the next generation.  Sagres is nestled in a National Natural Park (Parque Naturel do Sudoeste Alentejano e Costa Vicentina) This park with the unpronounceable name protects a vast Eco system that extends for much of the west coat of the Algarve.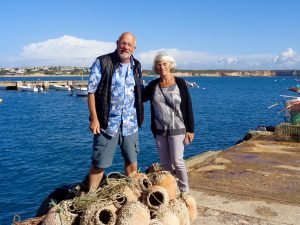 We pause on the pier to catch a little morning sunshine and scale the octopus pots.  There is story behind this and the Rosa dos Ventos compass and the two fortresses perched on the cliffs.  Story that will remind us of history.  Story that will attract summer tourists.  Story that may lead us to hold on to lifestyles and food supplies for the next generation.