In Myanmar nearly 85% of people of faith are Bhudist adherents. That leaves very few people committed to the conventional church-seeking-steeple-chase, but when we pause and include the mosques with the western rooted churches into the balance of faith searching, then we get a glimpse of a devoted country.  A people driven to faith by years of struggle. A people who have found hope in liberation.  The epiphany green of the steeple is a beacon of hope a spyre pointing in a very old world way to hope.  The Indians are gone.  The Britrish are gone.  The Chinese are gone.  Hope is that they will lose influence!  Yet this is a people that learned to pray.  Sometimes for food.  Sometimes for electricity.  Sometimes for health care.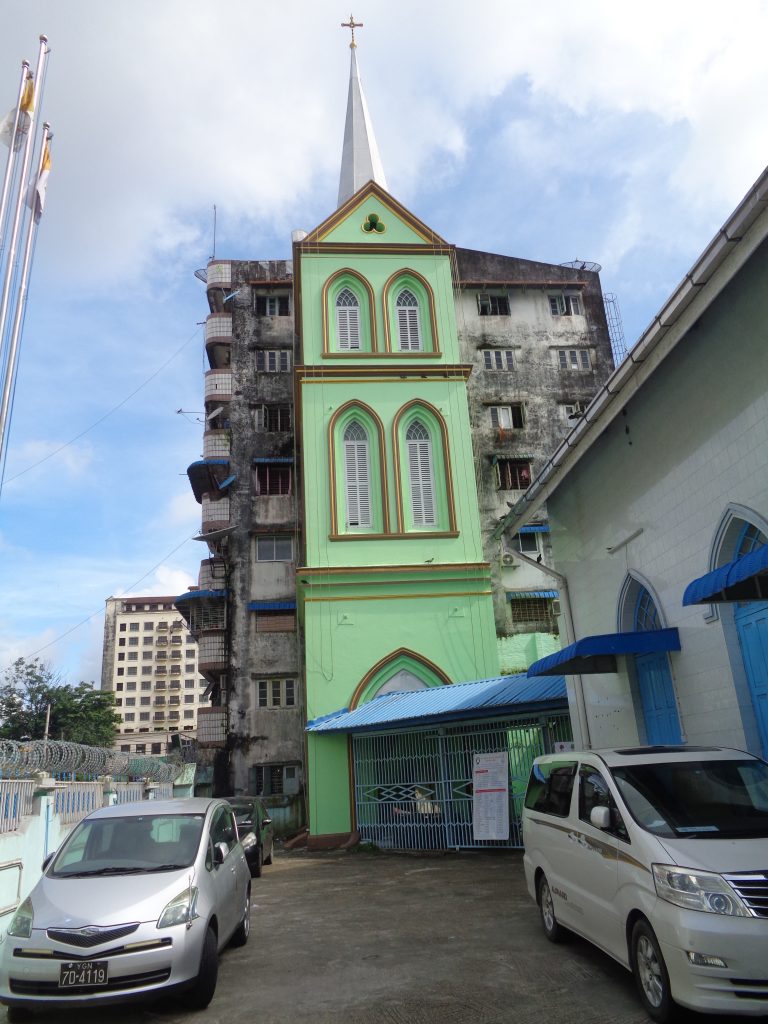 Walking the roads of Yangon one can not avoid the spyres pointing to the everlasting heavens.  Now, no matter what your cosmological perspective, no matter how lettered or learned your theology, no matter what your life experience — if you spent time on your knees, time seeking hope, these steeples, these minarets, these stupas are home! They are a go-to for the desperate and dying.  The luxury of a western perspective was humbled into context by an almighty acceptance in the way these lives loved life.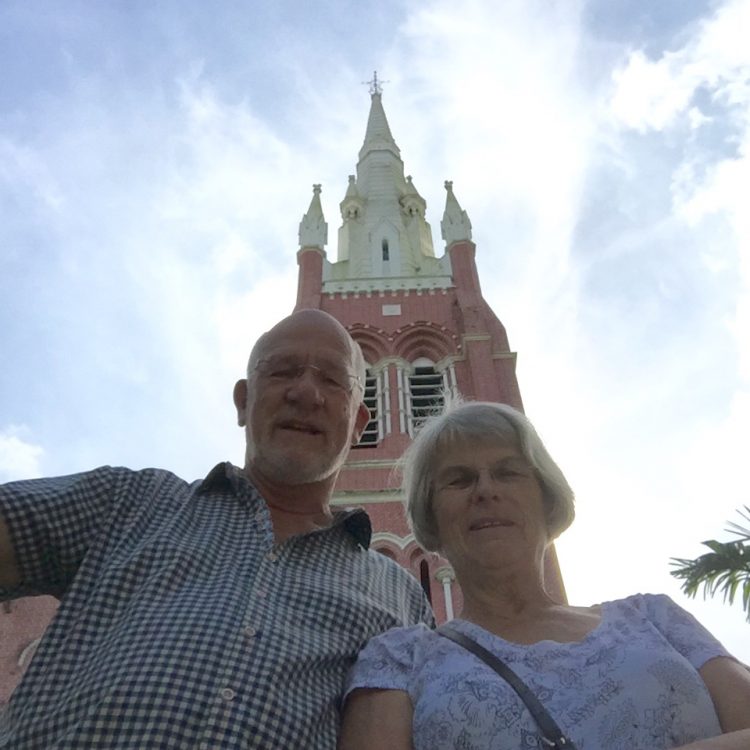 There in the manse yard we wandered between chickens and car parts.  A walk as it were through the changing faces of Whalley.  A new water line that supplied community water in a city where public water was undrinkable.   A bus being assembled for public transportation.  A young couple charging there devices in the sanctuary on a generator. These could all be seen as signs of brokeness, but when seen through the steps of recovery, these spyres are signposts of a kingdom come.  Hope for the next generation.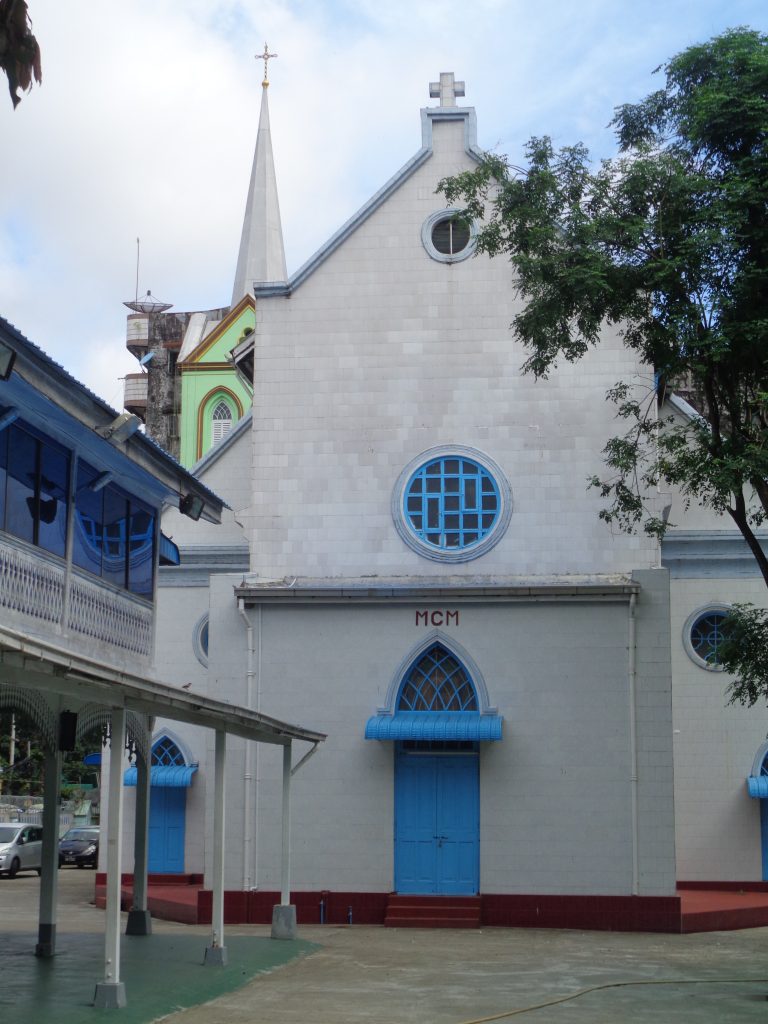 Down the street a churchyard held outdoor chapels for the veneration of Mary, for the exchange of wedding vows, for the celebration of communal meals and for sanctuary for those who are unsafe at home.  Steeples pointing the way toward hope.  A roadmap!