The sandbags huddled in doorways are waiting for another rainfall – a waterfall in the city.  The city is closed as if everyone were waiting for a snow-day.  Everything is closed waiting for rain (By 10 pm no rain!) Around the city the remnants of yesterday speak of more than a passing shower.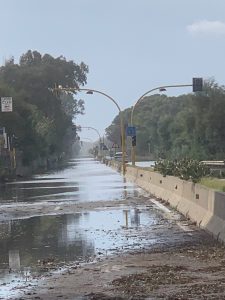 Major highways closed by flooding!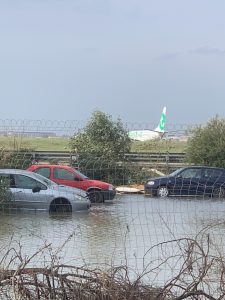 The airport was closed for a day.  These major events of yesterday prepared a town for the next water waves from the sky.  On the streets people are stacking and restacking sandbags knowing the water will flow.  Each bag placed like lost luggage waiting for an airport to reopen.