Now, I would not dare argue with Google and not even consider debate with Guinness so I will let their claims stand.  Restaurant Botin was founded in 1725.  That is almost three centuries of serving the public!  Oh if these walls could talk.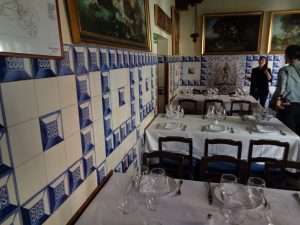 The order and bill nails.  The royal signatures.  The presidential feasts.  The weddings.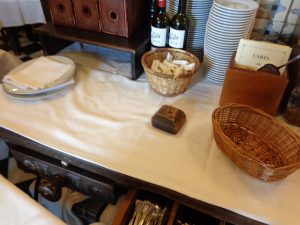 Three classic dishes — Avilia Suckling Pig, Segovia Suckling Pig and Aranda Lamb Joint.  All have been on the menu for years!  Cooked in traditional ovens and prepared hours before dinner.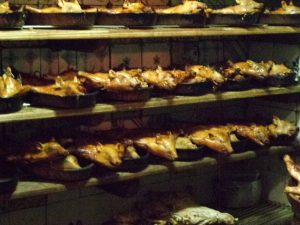 Bring it on…  We paused at a table for a photo shoot and the waiter who captured the pose returned to slicing ham for trays of hors d'ourves.  History is more than buildings.  Sometimes history has flavours and sharing food with friends — highlights that pleasure.