The double walls of the house at number 2 conceal a corridor.  The woman guiding us through the house where she now lives shows us the hidden tunnels and the passageways used during the Second World War to shelter and support the resistance movement.  Some seventy years later the last survivors are telling their stories to the next generation.  We walked with more reverence than in a church.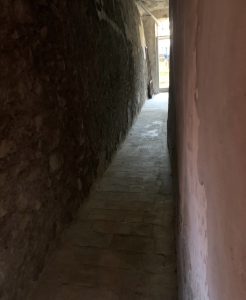 The artifacts in this living, or should we say, "lived in" museum are more than images of passed time.  They are a tangible reminder that real people hid here.  Hid from the invading army and the betraying locals.  War is a violation of that old dictum, "you shall not kill." Somehow we have not learned the lesson.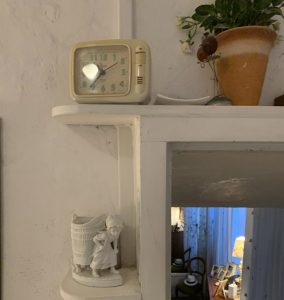 The darkness of war, no matter how current, is hard to imagine.  On the mountaintop outside Viviers there is a monument erected in the memory of the thousands who died.  The outstretched arms of the angel towering with the local cypress trees. A monumental prayer for peace.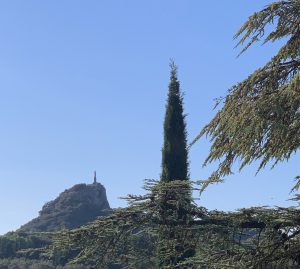 The stories of castles and chateaus may sound more redeeming.  Towers and moats simply draw us back to much earlier times.  The dead are still dead.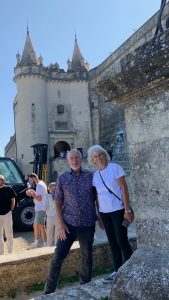 Beyond the terraced patio in the chateau at Grignan is a courtyard with a view of a maze.  It might be interesting to weave your way through the hedges. But memory goes beyond the idle games of childhood and gives us a perspective wherein the divine looks at our struggling, hiding, chasing, limping and weeping and sees the futility.  We cast shadows.