The crisis at the northern Mexican border city of Juarez is sadly much more about the murders of missing women than about immigration.  The news keeps us focused on political failures, on border security, on shanty towns and on illegal crossings.  Behind these stories are the fading and failing posters that capture visages of missing sisters, daughters, friends and partners. 7000 recorded missing women in the past four years.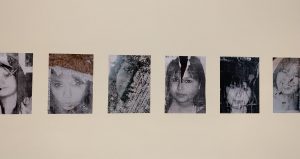 Teresa Margolles photographed more than 30 posters that were fading on the street poles. Real women fading from our memory, on their posters, on the streets of Juarez.  In the Kunsthaus Museum in Zurich the images are mounted and exposed to a world, half a globe away, with the hope that they will not be forgotten.  It would be easy to say this was an art exhibit.  My mind reminds me that we have heard similar stories about missing women on the downtown east side or stories of missing women along the trail of tears or missing women next door….  But when we look close: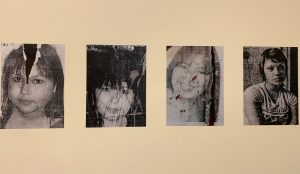 We know something has to change… the memories in our living rooms might even feel cluttered!