Just a dark thought as I was walking beside the ice-slide on Mandrogi Island. Sheltered between the artisan workshops and the long cold winters, this image was both festival and challenge. A slide every child would enjoy and every parent dread!!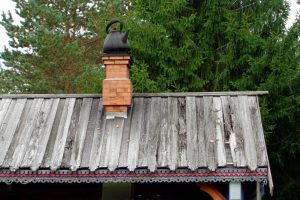 On the chimney a tea kettle for producing smokey water? Lapsang souchong tea? The whimsy of it all is in the image and not the practical.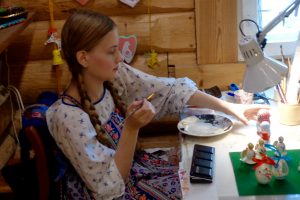 Carefully the skilled hand paints the figure. The patterns of generation revitalized. At every turn an adventure!
At every turn an old idea made new.