The linguistic puzzles that politics create are very easy to unravel on a Saturday night! The square known in English as "Red Square" only has military roots at the end of World War Two and in the fiftieth anniversary of the victories that put an end to WW II. The original name in Russian was/is Krasni Square — meaning beautiful square. Over time and with geo-political usage the word "Krasni" has come to mean red in Russian as well.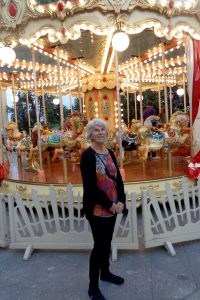 The square is a focal point of energy. carousels, music, body water slides and evening strolls. The night life like every vista the camera captures could be anywhere.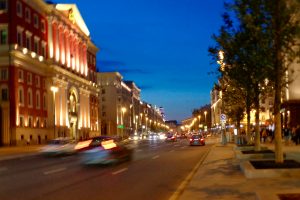 Along the streets an architecture that speaks of restraint and glory in the same breath.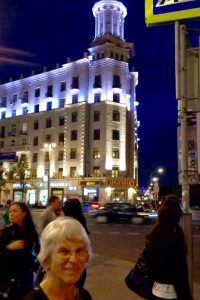 Wherever a head turns there is the face of sweets. Sugar is a food group! I get a sense that when the language or politics demand a reframe the Russian people will gladly oblige!