We took the peak-to-peak chair across the valley that separates Whisler from Blackcomb. In the valley below we pointed out the zip-line to my mother and to each other. We survived. My mother survived at 96 getting on and off the chair-lifts. At the peak of the mountain we took this picture, a memory of lives lived with gratitude. Behind the camera was Gail, the other member of our extended family. Somewhere in the snapshots she captured Joel rearranging the mountain furniture so we could get this unobstructed view of the valley. But the close ups capture the glory of the day, the vistas and the history.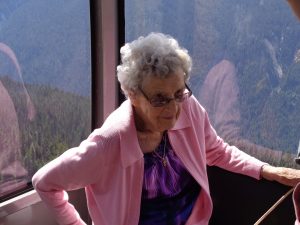 My mother holding on and savouring every view of the valley. Marvelling with a respectful silence the majesty. I am reminded of some fifty years earlier when her mother came to visit us in Canada and we made a trip north along the "old" Whistler highway and my grandmother said, " You'd have to be very scared to sing the Psalm words that ask the mountains to fall on you." She was going to tell a story but stopped.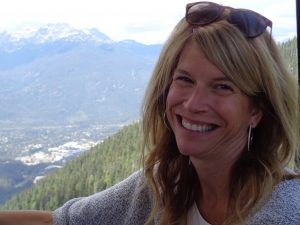 Generations later, our daughter, Carrie, smiles across the valley, a smile that masks a fear. Her words had the zip line less fearful than the gondola ride.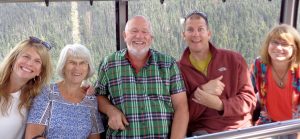 We get to travel this road because we have mentors and leaders and family and friends. We are gifted with a Psalter of thanksgiving.