A few weeks ago my son gifted me a copy of Woltersdorf's memoir.  He said I might be able to relate.  En-route to Cuba I started reading, ok savouring, and as the miles turned pages I became humbly aware of all the intersections and interchanges that not only helped develop my perspective and my life in recovery, but also the awakened acceptance that  is wrapped with every bite of divine food.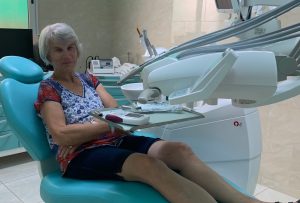 At at some thirty thousand feet Margaret lost her front tooth on some delicacy on the airline meal tray.  In the dentist's chair Margaret underwent a root canal and got her crown reposted.   Now all this is ordinary, but our bias against other medical systems was arrogant   The Cuban dentist earning a similarity wage as a carpenter did excellent work   The capitalist notion of quality performance demanding premium pay was a lie   This dentist did excellent work because he loved his work and had no wants.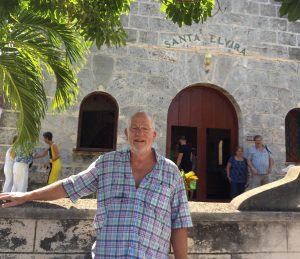 On the the steps of a small cathedral we paused to worship.   This may be an unholy land, but the people have faith.   Ok I was drawn back to the remarks Woltersdorf makes about love, passion and compassion.  Maybe a few extra readings of the memoir and I might emerge as a beneficial lover of all God's children.