The glittering gold, whether leaf or gilded, leaves an impression of glittering  decadence.  A mark of square centimetres donated one leaf at a time by those who seek to serve rather than be served.  Donated as an act of gratitude.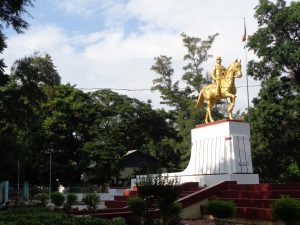 In most major centres in the middle of a park there is a statue of General Aung San who was the military leader of modern Myanmar and the father of Aung San Suu Kyi the national current head of state.  The connection between regimes and eras foreshadow change.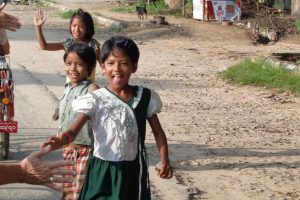 On the streets children wave in parades of celebration as we parade through their town.  Each pausing to wave, smile and have a picture taken as we parade by on trishaws in the blistering afternoon sun.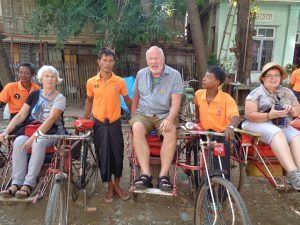 Almost time for a nap! The biblical account wherein the prophet suggested the pagan god might be sleeping is  alluded to in the statue of the reclining Buddha.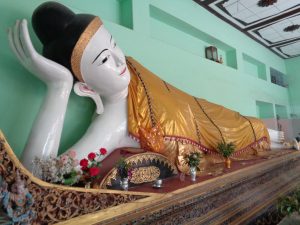 Steeped in a tradition of Gold stupas.. . We pause to catch the late afternoon glitter and in true white skinned fashion pale by comparison.  The juxtaposition of the children, the Buddhas and history captures the tensions that are created by the super sized temples.