For the longest time I thought that the American Pentagon was unique.  I woke up this morning clearly awakened by a new truth.  The Goryokaku five star fort was built in 1864 in Hakodate Japan some seventy five years before the pentagon.  All of this would not matter much except the years between the pentagons were possibly the most culturally nurturing years in Japanese history.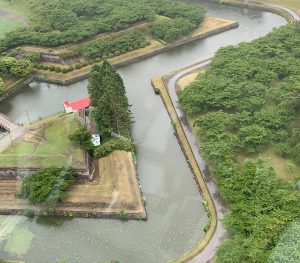 The detail of the moat that surrounds the seat of justice (The Magistrate's Office) marks a secure zone and speaks to mental and physical security.  Possibly inseparable.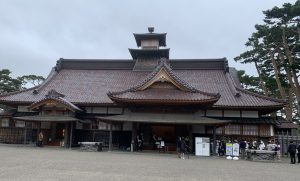 In order to guard the new magistrates office, western and ancient Roman earthworks were designed by Dutch scholar, Takeda Ayasaburo.  The five pointed star construction was completed in 1864 and to this day school children rub the bronze statue of Takeda seeking inspiration to excel in school work.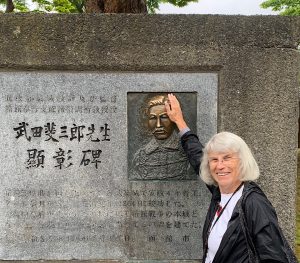 Beyond the politics and grandiosity there is evidence in every picture that is framed and every image managed by the growth of nature, the visual evidence of living in harmony, the layering of labor over centuries and the vistas for spiritual rest and support are the roots of living in harmony.