On the hill above Pura Ulun a new Mosque is under construction.  A corner dome emerging from the ground speaks of faith.  In this predominantly Hindu island where faith has been modified by family, Buddhism and even Christianity, the emergence of a solid Muslim community speaks to generations of the faithful.  The religious traditions have accomplished an island of happy persons seeking to live lives with a holy purpose.  Where laws have failed, faith has created orderly respect.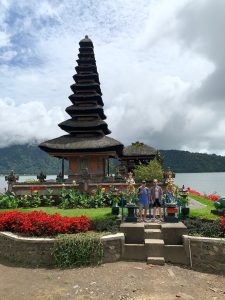 The Pura Ulun at Lake Bradan is more than a monument, is more than a temple, is more than a tourist stop — Pura Ulun is a resting place on the way to heaven.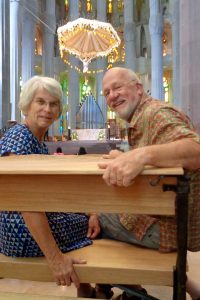 The stop today reminded me of an earlier visit we had made to Gaudi's cathedral under construction.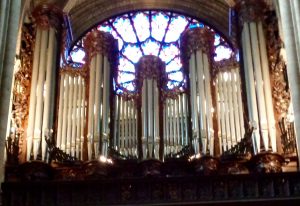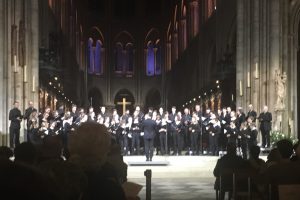 The other memory was captured in these two photographs taken in Notre Dame in Paris before the fire.  We settled in for an evening of choral works that made the rafters resonate and the stones reverberate.  Memory is more than "we were there".  There is something that all worship shares — an  almighty effort to proclaim almighty deeds.  Whether you come to pray or play… Someday a note will resonate with you and neither fire nor water nor persecution will stop your prayer.