The newly launched careers of a couple of time-share sales people are set for success in this pirate ship.  All day and all night the hucksters of vacation rentals, time-shares, condo-projects and other tourist traps line the streets.  On the beaches the trinket peddlers eek out an existence.  The best defense was joining them, at least briefly, in this photo shoot and sitting on the other side of the desk.  Some health care providers might learn that baubles and trinkets will never mask genuine care.  The night carries on, on stage at Act II, with a classic Neil Simon play.  Three stories of  relationships merge and emerge from the same suite at the Plaza Hotel.  Sharing time with story telling may be a way to celebrate Lent. Watching this play again, now over 47 years old, I am reminded how timeless human relationships are.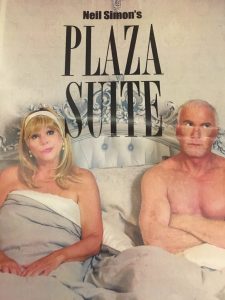 The traditional dancing and the fiesta celebrations break-out.  Music is live at many locations and audience interaction is encouraged.  Margaret is invited to dance!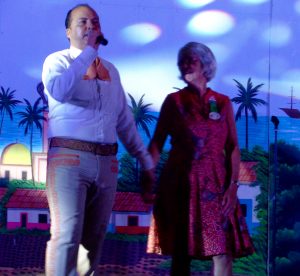 The real dancing followed. There is a celebration of the living and the dead. Dancers in traditional dress and dancers in "day-of-the-dead" masks merge on the stage to celebrate life and living memory.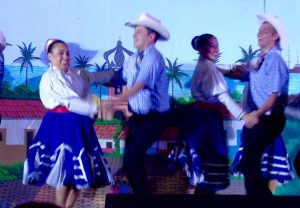 The fiesta donkey carries more than burden.  Updike might actually call this "crushed by remonstrance".  A Lenten ride into Jerusalem!  A brief re-read of the "Relationships" section of Living Clean might subject all our relationships to a fourth step review.  A Lenten inventory.