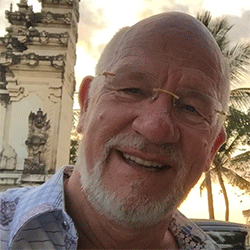 Nick Ringma was born in Holland, grew up in Vancouver, British Columbia, studied at Calvin College, and is a graduate of Simon Fraser University.
He holds an SAC from University of the Fraser Valley and an ICADC and ICCDP. Prior to his counseling career, Nick Ringma held executive positions in the electronics and packaged-goods industries. He contributed to Credo Magazine, published in journal sand periodicals, including Dandelion and the Banner. He won the ACP award for poetry. Nick Ringma has served the Last Door Recovery Society since 1996. He lives in New Westminster, British Columbia, with his partner, Margaret, and is a father and a grandfather, and feels blessed to be alive.
---
To get in touch, leave a message using the form below.