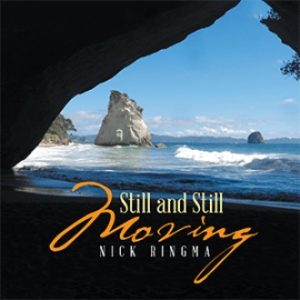 ---
This Book will bridge the mileage between hotels and dreams. I have written poetry for the past 50 years and in my travels collected notes and stories in hotel rooms around the world. 
This new collection promises to be both insight into my journey and a prophetic vision of hope for the next generation.  Still and Still Moving are travelling poems. The poems set in place by hotel stationary carry vistas and reflection. The title from TS Eliot to whom I was introduced in 1964.
Last year, I reread my early notes on the Four Quartets. The stillness at the center of a turning world and the Hereclitan notions that the way up and down are the same journey coupled all moments. Looking at the journey of my experience through the letterheads of hotel beds united this collection of sleepless nights. Each snippet captures something that mattered once. A moment that wrestled sleep, like angels on a ladder, from my night. Learning that God is god opened the way through stillness into righteous rebellion. This still moving is a gift—evidence of the human spirit.
Published: July 2017
Format: Perfect Bound Softcover(P. Color)
Pages: 84

Size: 8.5×8.5

ISBN: 9781543428520
---
---