How one would label events in Ankara is a question of where one begins. I entered this city with a visit to the Mausoleum of Ataturk. This notable example of both modern Turkish architecture (Emil Onat) built between 1944 and 1953 and political independence from the victors of world war one. This site with vistas of Ankara in every direction, buildings made completely of Turkish materials and constructed while Turkey, like Switzerland did not participate in the second great war stands as one of the great buildings of the world. The style reminiscent of Ataturk and his commitment and charge to the military to protect the democracy for the people. Reading Araturk's charges could give someone hope.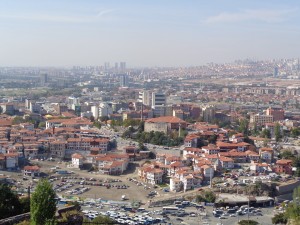 One could observe the massive revitalization projects going on in every corner of Ankara. Right down to a new Mosque being built in a city that has no shortage on a site that has no significance in a city that is predominantly secular. Or the restoration project in the old city. Restoration that moves beyond gentrification.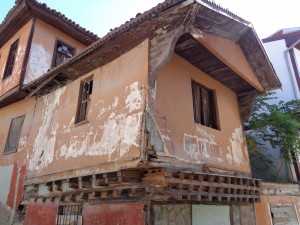 Or one could listen to the grandmother in the picture below where we talked with her about her refusal to give up her family home. She in my friend Dennis' words knew the difference between house and home. She sat comfortably in her chair, grandchildren gathered at her feet. She was not going to be moved.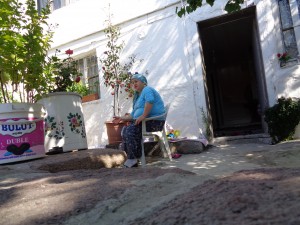 Yet in every corner of the city, traffic flowed, stadiums were emerging from rubble, the new neighbourhoods were as slick as anything in Vancouver or Beijing.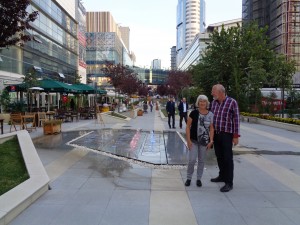 Blended into this new was also the patent Turkish creativity. These recycled tires foreshadow hope. A willingness to look at history and change. The disputes here are internal and external, religious and secular, democratic and autocratic and even torn between global empathy and ecological disregard.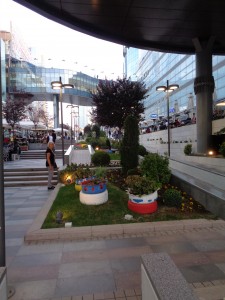 We put ourself in this situation because we wanted to understand. That was grandiose as ideas go… but we did touch the arguments and hear the monumental history.