With this much verdant vegetation.  This bright green.  Their blessing of the land is more than a holy arm waving.  This country is crop capable rich.  Golf course green.  Across the fairway the black angus grazes the lush grasses.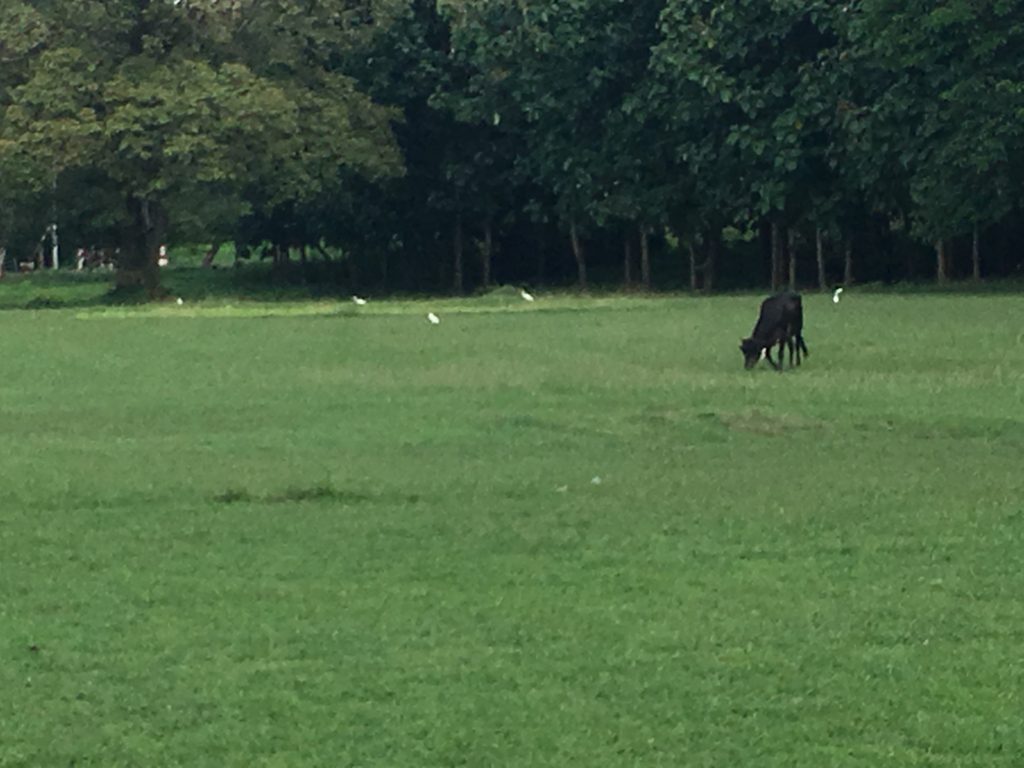 The cow in the fairway meadow is a natural handicap.  Today was my third encounter with a golf green in fifty years! Sorry friends I still believe that this game is a sure way to ruin a good walk.  For those of you who believe in stealing pastures from cows, this Golf Course.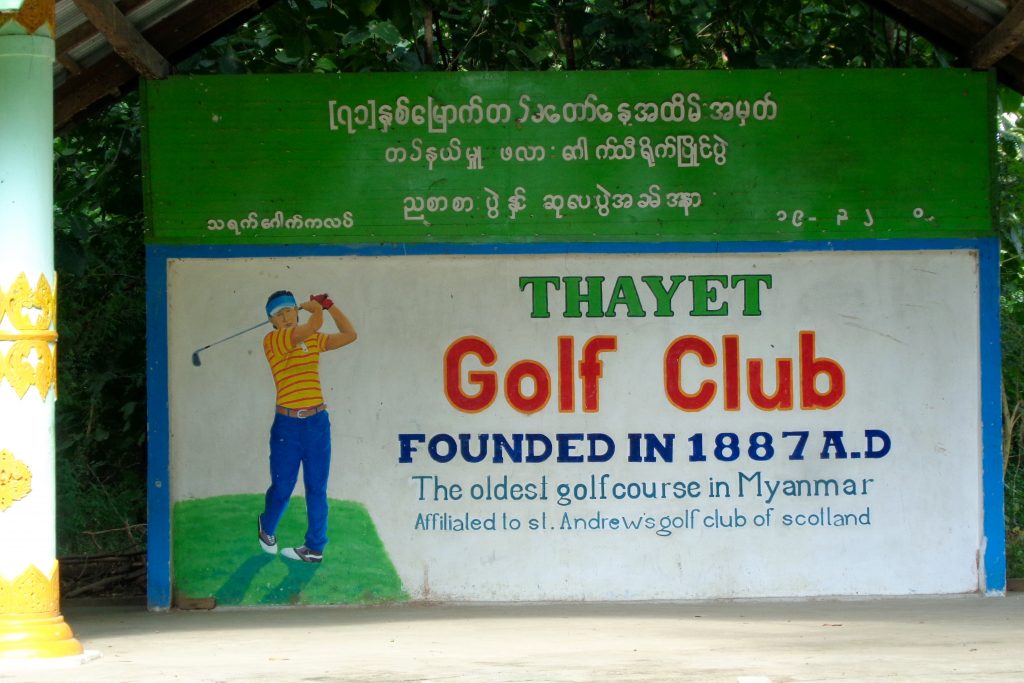 The oldest golf course in Myanmar.  The British wanted to feel a bit of old St Andrews and built this course. I tried a few strokes of the nearest hole. Notice the stance and the rigid hand grip!  A golf pro would be wasted on me!  Well maybe, as with surfing, I need to take lessons.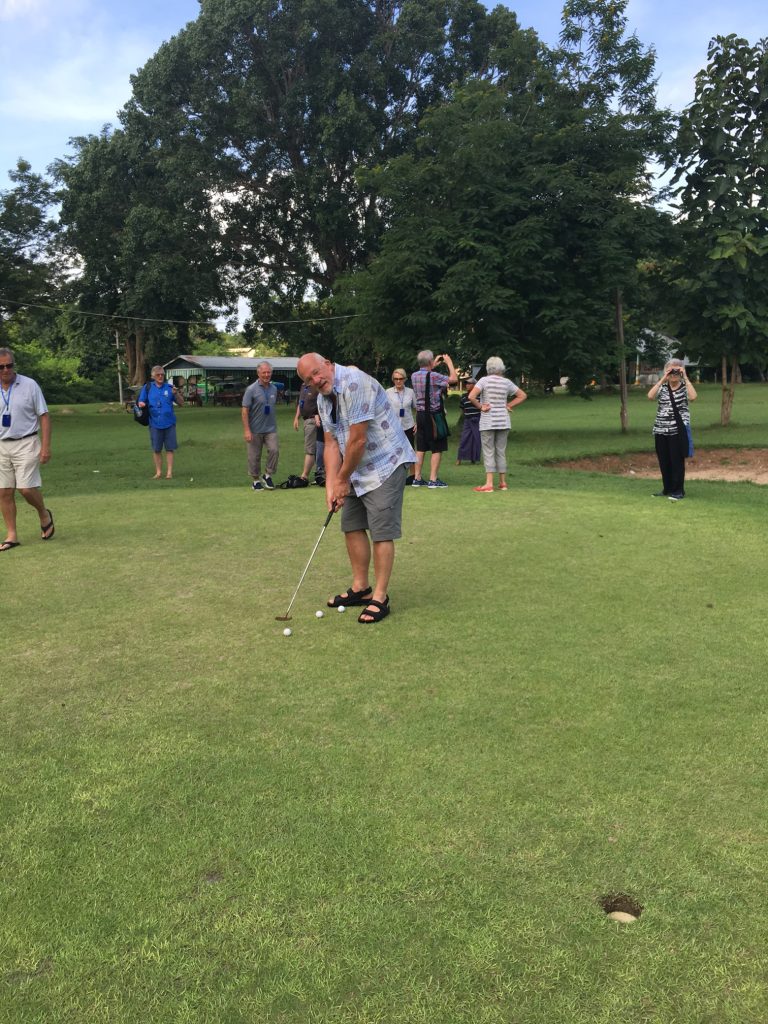 What really has my attention is that in this golf-ball forsaken course there is a store of trinket souvenirs.  A place for the wanna be pros to graze along side the Angus cow.  A good pasture will always be a good pasture.