A wonderful cross-linguistic adaptation of a classic French phrase. This is more than a restaurant, this is a place to be.  A place to watch sunset.  Years ago, on our first visit to Bali, it was a morning coffee bar where we would stop on our stroll along the beaches.  As in all appropriations this one also grew.  Great food.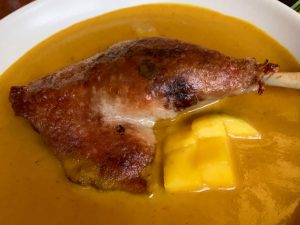 A duck drumstick floating in a mango curry.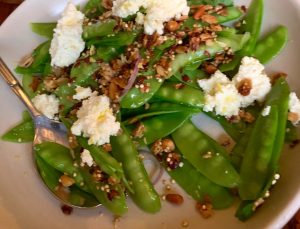 Snow peas and walnut crumbs as a salad!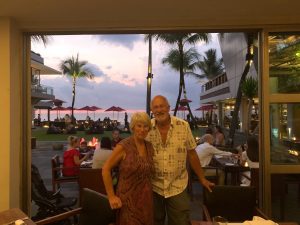 Content at sunset!  This almost formal portrait captured at sundown.  This was no coup.  Simply a returning to the table to break bread and duck and peas.  Living and enjoying life!!