The greater light refracted by the evening mist and smog backlights the outline of the new barn.  Barns have not been raised like this for generations.  The last real barn raising was in another century. Yet there in the sunset a silhouette of a barn born to the sky without the weight stealing purloins of earlier designs.  Asher deGroot merged the materials of a new age with the function of an old age creating a structure design that is home to feed, machines, tools and animals.  A post-less modern barn!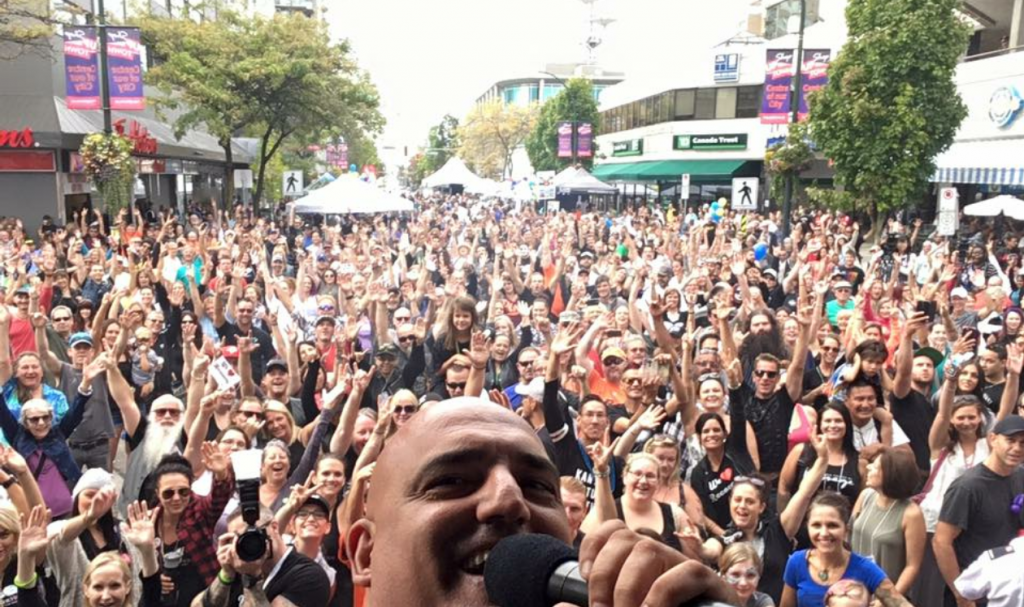 Just moments before the sun buried below the horizon, this weekend's most powerful selfie emerged from the streets of Recovery Day.  The hand waving crowd, moved by the musical fervour of Bif Naked, and captured in this most telling of selfie image making, proved once again that recovery works.  People get well and all the organizational skills of the Recovery Day volunteers marshalled by Giuseppe Ganci produced an event that made recovery accessible.  On the way walking through the Recovery Day events I noticed treatment centres, interventionists, out patient clinics, 12-step programs, financial institutions, emerging businesses and people.  At each turn hugs were exchanged, recovery praised and families celebrating wholesomeness.  It was not all right happiness.  There was the tent of remembrance where the many loved ones who had died too young, too sick, too tired, too afraid, too old, too obsessed, too hopeless were named in medallions of remembrance.  Children remembering parents, parents children, lovers beloved and widows alone, all weeping.  The celebration was that wholesome balance that life presents.  I wept for the lost, I laughed with friends I had not seen for years and I was challenged by new opportunities to be of service in New Westminster, the Recovery Capital of Canada.  Mayor Côte and MLA Darcy danced the recovery jig with the community.  Some say 5,000 people, others 4,000, others estimate that over 6,000 people attended the event at one time or another!  That's a solid beginning for a community of nearly 2 million persons living in recovery in Canada.  Try gather them all into one barn, one place, one stadium, one province!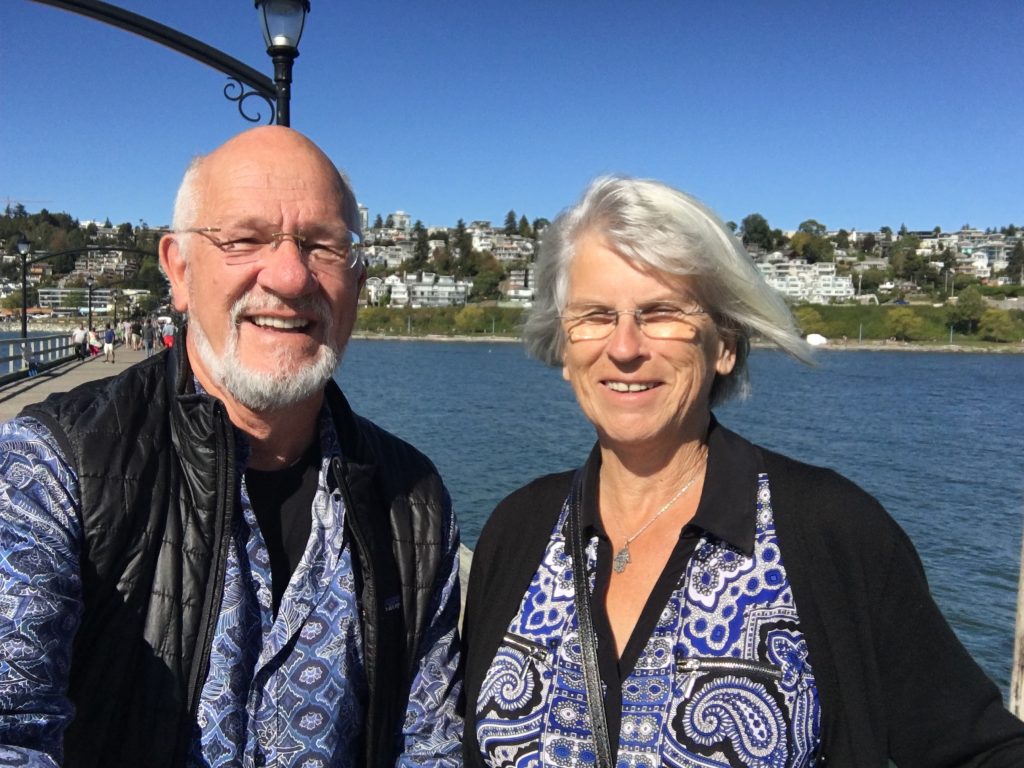 Margaret and I spent the day celebrating recovery, she participated in the exhibit sponsored by her NarAnon home group.  I saw parents and friends of addicts seeking suggestions.  That evening we celebrated the 70th birthday of a very old friend.  Standing in the wind on the pier at White Rock I am reminded again and again how blessed our life is in a community of recovery.  The fresh air foreshadowing the the Irrawaddy River and the temples awaiting our tourist gaze.  We are blessed and hope to share moments of spiritual awakening with you! However, very few moments will ever be able to rival Recovery Day in New Westminster.  Something to come home to at sunset!