Somewhere in translation or translinguistic adaptation the Valley of the Temples changed names from the older Hill of the temples.  Now all of this doesn't matter because the temple built originally around 200BCE and updated (lol) 300ACE stands as a monument to warrior history and the presence of the divine in battle.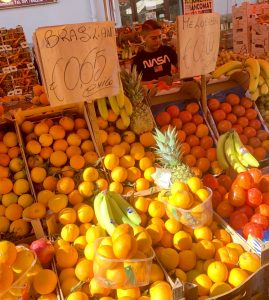 In the market the gold and red palette of fresh tomato bear witness to the riches of sunshine and the concentrated bursts of flavour sealed in a spectrum of peels.  The beauty of Sicily is that great cooks can make great tomatoes taste greater!  Between artichoke pastas, eggplant pizzas and tomatoes salads the unpackaged markets have delivered on every promise.  Staying close to nature is healthy.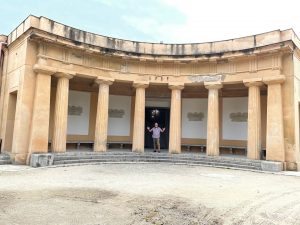 In the Botanical gardens the stone amphitheatre has me attempting to project lines from Shakespeare into a vacant audience.  The stage for drama, music and laughter is an invitation o extemporaneous outbursts of happiness.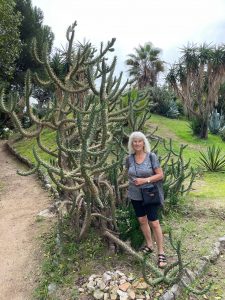 In front of the meandering succulent Margaret stands dwarfed by the random growth.  The cactus would pale our plants and fill our dining room.  Here in these gardens, next to that market, near the temple mount, we savour the evidence of sunshine.  The warmth enfolds us and all the news of global warming seems so far away.  I was wondering if our temples, the places, gods or things we worship will still be here in a few thousand years.