Walking past the lilies in the pond on our way to the mall-bar for a church service was a precursor to contrasts. From the bright equator sun to the dark draped bar was like going from light to dark. My expectations for church has always been a moving from a dark world to the light of the world in church. Stereotype shattered.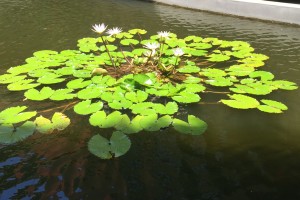 The bar stage became podium, music stand, pulpit and altar. The music drove across the space between stage and padded bar stools. Then someone offered us a simultaneous translation. We got earbuds and were wired for a live translation of the service. That was a first for me and a very welcoming idea.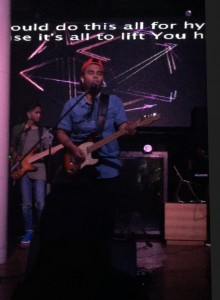 The music was conducive to a style of jump dancing clearly familiar to the audience and foreign to this oldster. The lights strobed the stage and the audience. The fog machine poured particulates across the stage so the light show would be more visible.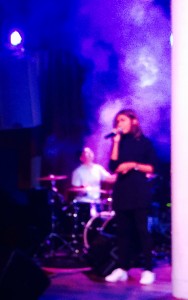 The message was on love and much of the content had roots in solid contemporary psychology with an appropriate addition of Corinthians 13 to keep the fellowship mindful of their call to holiness. Somehow the call to commit to living the loved life was perfunctory and unnatural. We walked out into the sunshine with our friend so we could talk about the events of the past week. Two of the women we were with were single. The love of the message was a lot of practical empty for them.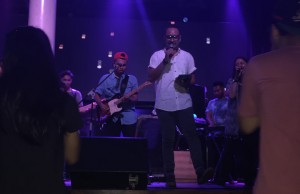 Yet in the dark room a little light was shining. There was hope. These people deserved a new way of life. Hope. This was one of the churches on earth that was struggling to find a voice, but living with loving empathy for each other. Now that is what Jesus would do!