The painting of a wedding on the beach by Evelyne Boren more than captures an event.  The painting captures memory.  The painting captures who was there.  In the gathered crowds, the line-ups at immigration and the luggage collection roulette it was easy to see that "everyone" was here.  But on turning around at the hotel this was made more true by the presence of my nephew and his family visiting for a wedding!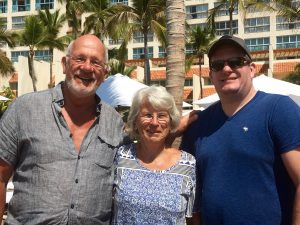 Now my brother is somewhere on the seven seas in a floating hotel while we shared some laughers pool-side about the coincidence of us meeting miles from Victoria and in the same hotel!!
A few nights ago, Margaret and I, returned to the scene of our fortieth wedding anniversary (a few years ago…) and enjoyed a great evening at the Cafe des Artistes, sharing memories and morsels.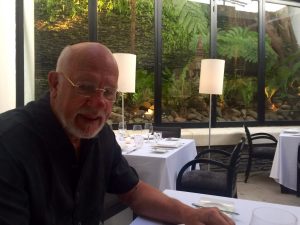 The food, room and ambience were as we remembered them.  Yes we remembered!!