At sunset the colours of the day and colours of the night meld into a pallet spread like a cornucopia.  A splash of red and a dash of green bounce from the repainted frames to edge a respite.  In this island of wonder, island where dark and light struggle, there is a repeated redemption by colour.  Locally the spelling doesn't matter but the colouring does!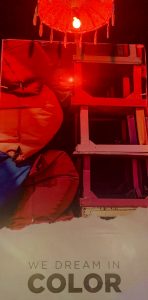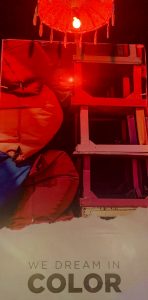 The dreams and pledges at sunset promise a new day everyday. And somewhere if we step over clouds and crowds the sun will rise again pouring colour across the landscape.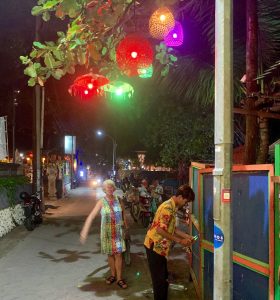 Into evening the dancing Christmas lights we have left behind, carry sunset into the night music, sunset into love songs, sunset till the shadows of evening cool the sand.  It is coloured lights all year in Bali because they celebrate a rainbow of goodness that sets with the sun and returns each morning.