As I write this Canada Day is sparkling out in Asia.  As a matter of your interest it was a non event.  They didn't even sing happy birthday and bring cake.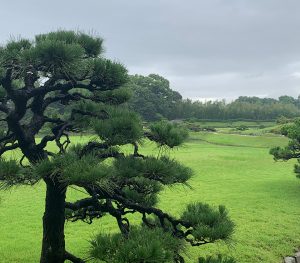 The carefully kept trees and the seasonally correct vegetation punctuate the Korakuen gardens.  While stopped in Uno, Japan we took the time to tour these gardens and feast on the vistas, admire the variety, settle into the stillness and listen to our hearts. The gardens were a reflection of love and patience borne out over seventy years.  The transition from military training ground to a sea of tranquility where nature is honored, obeyed and displayed.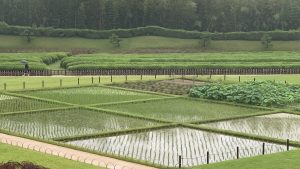 The newly planted rice fields in the gardens reflect the sacred and practical place this crop has in Japanese life.  Rice is the only major crop where Japan has attained food self sufficiency.  Most other classes of product struggle to attain 40% independence.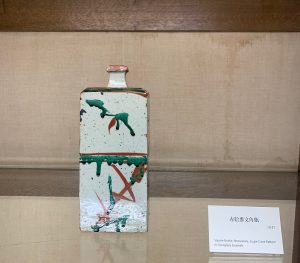 The hand painted ceramic jug displayed in the O'Hara collection speaks to the tension in Japanese creativity between the hard edges of the rice fields and the graceful curves of the 100 year old bonsai. A few steps further into the gallery and the most remarkable collection of impressionist art is brushed into view.  There were works by Pollack, Picasso, Kandinsky, Monet and a dozen other European greats.  One floor down the most amazing collection of Japanese original paintings by Munakata, Tatsuno and two dozen others that each was an example of Elijahs mantle over Elisha cast.  On the wall over the door a seven panel painting by Leon Fredric entitled "All things return to the death, but God's Love creates again." The hope in resurrection might speak to Hiroshima but more interestingly it speak in images to the death of heaven and the death of hell and a loving renewal.  Resurrection is hard to understand in a country where a city of over 300,000 people was destroyed in an instant and seventy years later Hiroshima is a bustling metropolis of over 500,000 people.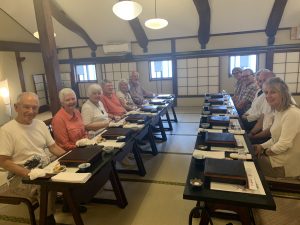 The gardens, the galleries and the galley became a lesson for a feast day.  A chance to humble ourselves for every blessing.