On the city wall in Chiang Mai this brick remnant is marked with crosses of no religious significance, but simply a brick mason's choice. The old wall servers as a driver's diversion.  The moat surrounding the old square city still in tact and fountained between bridges.
On the street a visual aid. A pole laden with graffiti and one recovery message.  The wonderful thing about doing service is the creative freedom that comes from the desire to share the message.  Each lamp standard on the road to the old city was tagged for recovery.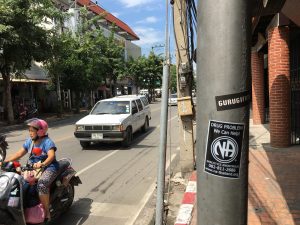 That evening I was invited to do a speaker meeting for H&I at the Cabin in Chiangmai Mai.  The treatment centre located in the most idyllic of settings in a tropical jungle in the outskirts of Chiang Mai provides co-ed treatment to clients seeking recovery.  The private label water bottle is an idea better than chocolates on a pillow.  Some of my friends at home might consider this a great extension of branding.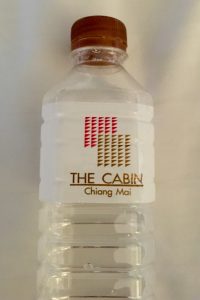 On the couch in the group room Gail and Margaret are resting in air conditioned comfort with a serene view of an expansive River valley.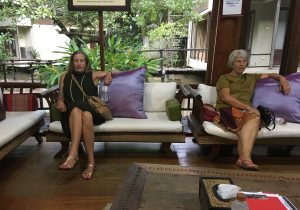 Ken and I pause on the other couch to share some snippets of history.  He wants some assurance that I will be kind to him.  Having shared at other facilities it became important to share my experience, but more importantly the hope that comes with sticking to the program.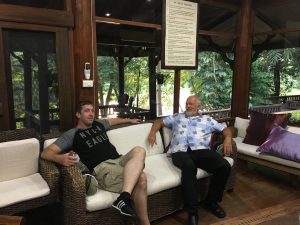 Couched in comfort we pause and then walk over to the meeting room.  The steps on the wall and the language of recovery in the discussions all speak to a new way of life.  The journey to recovery may begin at the Cabin or any other specialized resource in the community, but the NA message, like that on the pole, promises recovery and a new way of life.  I was proud to visit my friend in Chiang Mai and meet with other persons that I have shared the journey of recovery with and in that moment I knew that NA is truly a worldwide fellowship. I was proud to share my story so that someone might believe that we are never alone.