Catching sunset and having learned after a few weeks of watching and waiting to savour the changing flavours of the sky. A daily transition. There a dark cloud. There a ray of sunlight breaking through a broken halo. This was a place for coffee and a conversation. The voice of my friend, David, kept whispering in my ear. I had to have another coffee so I could have another conversation. I could listen to evening settle and between the strobing light rays catch words. Hear what matters.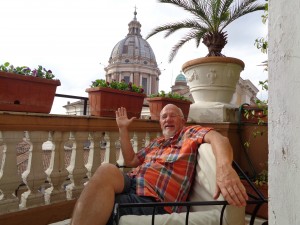 The afternoon sun settles across the balcony and content wraps every presence, every moment. With hands I underline the words. Make room for a change of ideas. Get ready for one more incarnation of the Pieta. Yes it was Portland where we saw the first copy. This one is in Rome along with the other two, all a few killometers from the original. That conversation between mother and child… those words… that emptiness… Michaelangelo had the pained posture right.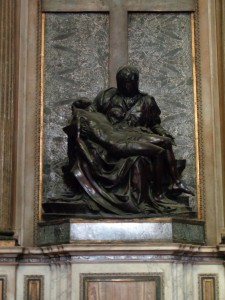 Years later, well not that many and the Roman games switched from a spectator sport to a persecution. An outcast status for those Migrants who told the story of Jesus. Watching animals devour people, or years later people devour people in concentration camps, or a few days ago people drowning while pursuing hope. This is the colesseum! Maybe our pro sports has a way of nurturing our culture as a mob against the weak. Bullying the loser.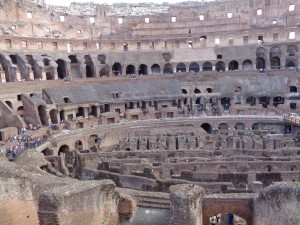 Coming around to that opening sunset, that conversation that food and drink and I know it will be ok. The pasta is a blend of asparagus tips and cherry tomatoes tossed on fettucine noodles.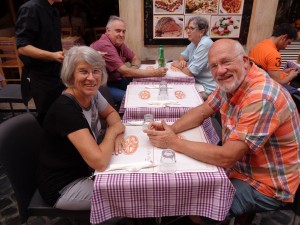 The sign had it right. When the sun goes down there is a lot to consider.