Standing at the focal point of San Marco square at sunrise gave us a few moments of serenity before the crowds trampled every coblestone underfoot. Our first entrance to the square was during an extreme high tide. The locals had placed raised platforms as walkways. Runways to cathedrals and bell towers. We were not models! The only fashion to be seen was wet feet. Our introduction to Venice was by water-bus. A municipal bus than cruised the Grand Canal from the train station to the San Marco square.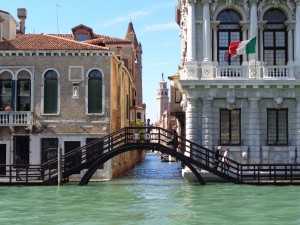 The gondaliers pass under bridges and and thread narrow waterways but above water the signs point to a discontent. A growing undercurrent that neither wind nor water can mask. The city is vibrant with stores and retaurants, however getting a coffee before seven AM is artful.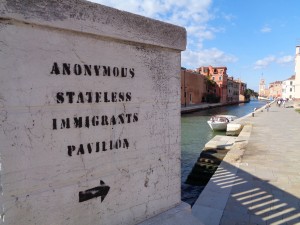 Yet in the side streets, between wallways there are the everlasting flags of surrender. An airing of clean laundry that underscores a community of caring. Helping. Saving energy for the next generation. The colours of buildings, walkways, bridges and a million visitors can fade memory to the point where one might forget that one is walking on water!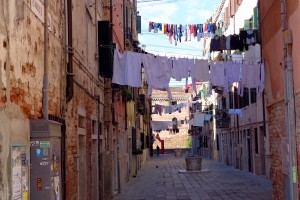 There is a an open armed blessedness that comes from all this seeing. A context in time and place for the riches of culture, heritage, religion and social contract. For me the disconect from history by migration has been both an opportunity to re-contextualize a generation and a chance to grow up without the weight of too much tradition. I will not get the balance right, but living on the edge creates colour and hope!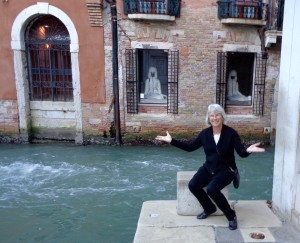 Direction and opportunity!