At first light the Duomo square in Milan is a quiet dedication to all the sacred that surrounds it. At noon a local motorcycle club was circling the square with over 300 riders dressed in evening gowns and ties.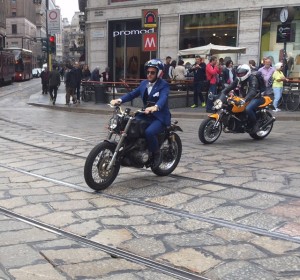 Serenity truly is a state of mind. The picture from the modern art museum captures the square and the Galleria in full swing at coffee time.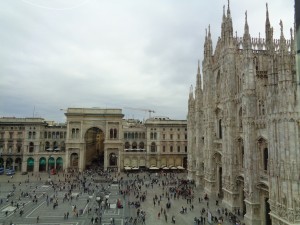 The transition is mastered by tram, foot, pigeon and the criss-cross of selfie sticks. The maze of overhead wires and the organized tracks below keep the trams rolling.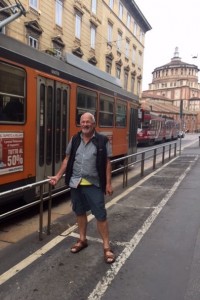 This city of fashion at every corner rolls out the parade of logos every Sunday and this Expo Sunday was no exception. I was almost underdressed.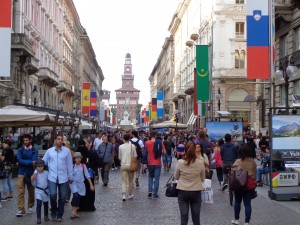 P