Waking up to mountains and valleys crested in white snow and a sun struggling to burn warmth into a cool day, launches every perspective, every view, into a tableau for the music of the spheres. Today was coloured by the tickets we had in hand for the Jazz Epistles at the Chan Centre. Snow could not whitewash that!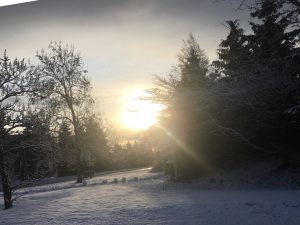 There across the valley trees bending under the burden, trees whispering a high piccolo pitch. Over there a reminder that snow can cover a lot of ground but eventually it melts.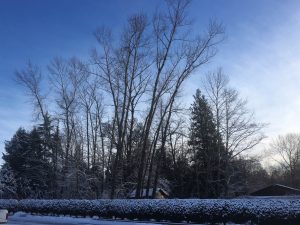 Today was a punctuated Sunday with worship and a helpful toilet repair.  Thoughts of lime sulphur for fruit trees and impending spring planting were muffled by the snow fall. But the evening held a surprise beyond the script of my dreams.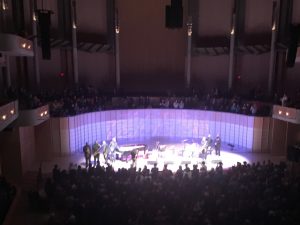 On stage at the Chan was not only Abdullah Ibrahim but all of South African history. Yes he played at Mandella,s inauguration! Yes he spread his musical wings all over the world. Yes he has over 100 albums for those of you who count! But the gift was to be in presence. To see grace and dignity without a single spoken word! There are times when life gives you moments. The snow was great, the whitewash interesting but the music of this South African artist was more than gift! Thank-you for the memories that we were gifted at our fiftieth anniversary! Enjoyed! Savoured!